Philippe Th. a acheté la platine vinyle Transrotor Dark Star ainsi qu'une platine CD Advance Acoustic, upgradée par Holland Link. Il nous a écrit:
: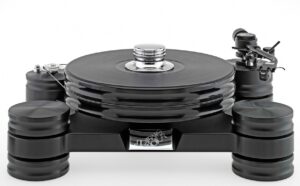 Merci Jan de vos conseils, comme toujours précieux et précis .
…. nous sommes très contents de la Transrotor & de la platine Advance Acoustics. La Transrotor Dark Star est extraordinaire; résultat, nous écoutons la plupart du temps des vinyles. Bien sûr vous pouvez transmettre nos coordonnées à des clients intéressés .
Philippe & toute la famille
---
M. René Chr. a acheté une platine vinyle Transrotor Dark Star et de câble argent pur HL 7.0. Voici ce qu'il nous a écrit:
Bonsoir Monsieur Horstman,
Permettez-moi ce petit mot pour vous dire que grâce aux câbles argent que vous nous avez vendus et grâce au transfo MC/MM soldé que nous avons trouvé, la Darkstar a pu exprimer toutes ses qualités: douceur, finesse, précision, largeur et profondeur de la scène sonore. Ainsi nous redécouvrons toute notre discothèque que l'on pensait obsolète.
Nous ajoutons à la satisfaction de notre achat le plaisir d'avoir traité avec Holland Link. Merci à vous et à votre disponibilité.
Cordialement
René CHR.
---
David Brook est un client qui revient souvent. Il nous écrit:
Dear Jan,
YOUR SERVICE IS THE BEST I HAVE EVER EXPERIENCED
I would just like to express my sincere gratitude at the level of service provided by Holland Link. Even at this busy time of the year, December. I am based in England and I ordered some Furutech cable and it arrived within 3 days. Your service cannot be faulted and I look forward to dealing with you again very soon.
Best Regards 
David Brook 
Mains-Cables-R-Us
---
Max. O a acheté un Isotek Aquarius power conditioner.Voici ce qu'il nous écrit:
Hi Jan,
I've received the equipment and everything is OK.
The Isotek Aquarius is astonishing.
I just want say thank you, it was a pleasure doing business with you.
Cheers,
Max
---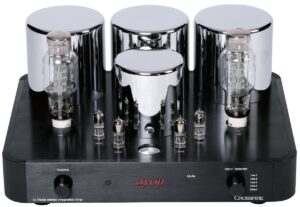 Reon B.

a commandé le AYON Crossfire II ampli à tubes single ended triode.

Il nous a écrit

:
Hi Jan
I just want to give some feedback. I am very pleased with the Ayon Crossfire II that I purchased from you. I have now 'burned it in » for 50 hours and it simply sounds wonderful with my Vivid Audio B1 speakers.
My other components are: Musical Fidelity A5 CD player, Harmonic Technology Magic Link II interconnects and Harmonic Technology Pro-9 plus speaker cables.
The system now sounds wonderfully musical and natural. The sound is fast and very transparent with a very open sound stage. But more importantly, the detail never distracts as with my previous amp.
All the detail is there, but forms an integrated whole that simply sounds relaxed, flowing and real.
It is by far the best amp I have owned and probably the best that I have heard.
Kind regards
Reon
---
Merci encore pour tout
---
Je vous remercie pour votre écoute et votre disponibilité.
---
Le colis m'est bien parvenu aujourd'hui. Bien emballé et tout est conforme. Je vous remercie d'avoir pris en compte ma commande un peu spéciale.
---
Merci pour la réaction rapide