TAXES – VAT
Prices mentioned are in euros and include 21% VAT, except second-hand items. Customers outside the European Union (EU) are exempt from this tax. Likewise, companies within the EU, when providing a valid VAT tax ID number, will not pay VAT either. When concluding the order they should select their country and companies should provide a valid VAT ID number. Then, the VAT tax will be deducted automatically.

Payment
On checking out, you will be asked what means of payment you prefer. You will have the following options: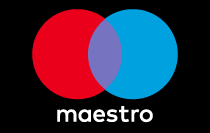 a. Customers can pay with iDEAL (NL), Bancontact/MisterCash (BEL), VPAY (GER) or MAESTRO cards (UK, BEL, Spain).
For these customers this is the easiest way to pay via a secure environment (Rabobank). However, to use it, you will need a means of authentication supplied to you by your bank. This might be a random card reader, a password, etc. If you cannot authenticate yourself during the paying procedure, the transaction will be stopped.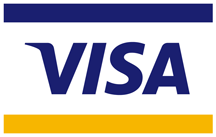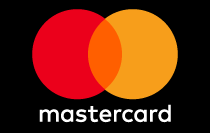 b. All customers in Europe and Worldwide can pay with VISA or MASTERCARD 
This is effected via a safe and securised system and it is without costs for you. When concluding your order, you will be asked for the "Way of Payment". Choose "VISA – MASTERCARD" and you will be directed automatically to the paying site.
Safe and easy! Payment notice is also received immediately by us and your items can be shipped the next day. 
VISA provides more security by their "Verified by VISA" method. You will be asked to enter the 3 numbers at the back of your VISA card and your password. If you don't have a password, you can create one instantly.
c. Customers residing within the European Union can pay without extra costs via IBAN bank accounts.
Upon completion of your order our IBAN bank account numbers and BIC or SWIFT code will be provided in our automatical order confirmation. It takes some 2 – 3 working days before we receive such a payment. After that we will ship the ordered items.
Our RaboBank account for international payments:
IBAN: NL71RABO 0144704153 (please note: after the character "O" of RABO follows a number zero or "0" etc.). SWIFT / BIC code: RABONL2U
Although we are a PayPal Verified Seller, we have stopped offering PayPal for payments due to the excessive costs. If you still require payment via PayPal, please contact us via e-mail. Costs will be charged, and not refunded in case of cancellation (we don't get them refunded either).